PROTECTS YOUR WELDERS FROM
CONTAMINATED MARGINS
The IS610 Plain Margin Inspector is designed to detect lacquer or other contaminants on the sheet margins that could result in damaged equipment, prolonged downtime, decreased productivity, broken weld wire, burnt weld rolls, poor weld quality and serious quality issues.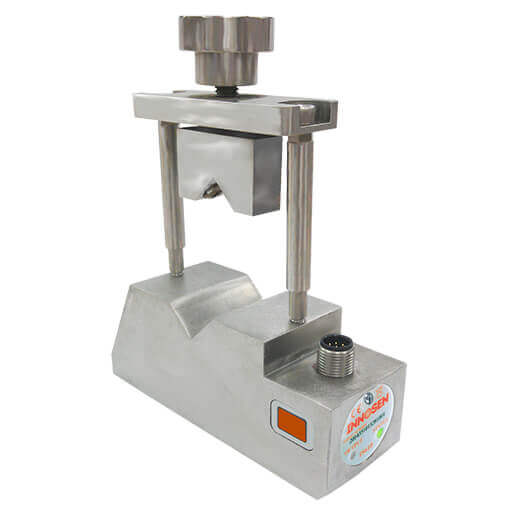 "Innosen's Plain Margin Inspector effectively detects lacquer and other contaminations that can potentially damage our welders.
The major concern we have (aside from the wire breakage) is that the contamination on the margin could contribute to welding defects which may reach the customer.
Weld sparks can cause burns/holes on the can when formed which may lead to leakers on filling lines of the customer.
The IS610 improved weld quality, which degrades when contamination is present.
It has increased overall productivity and efficiency in our production lines by preventing delays and downtime caused by the damage."
Made of stainless steel
Fits closely to the cutting roll to ensure maximum inspection of the sheet
Resistant to shock, vibration and humidity
Built-in alignment tool to make adjustments possible depending on the number of margins on the sheet
Special mounting kit for easy installation
Only ONE sensor is needed to detect up to 80% of the problems, as per customer testimonial
No additional external controller needed
Specifications

Response Time:
4 milliseconds or better
Minimum Lacquer Thickness:
2 g/m2 (depending on the lacquer)
Calibration:
Auto-calibration
No annual calibration needed
Dimension:
11.79 cm (4.64 in) width x 14.22 cm (5.6 in) height x 3.99 cm (1.57 in) length
Indicator:
Multi-colored status for good and bad sheet
Installation:
Special mounting kit for easy installation and adjustment close to the cutting roll
Detects
Lacquer on margin: Clear or colored
Contaminants: rust, grease, finger prints, watermarks, etc.
Misaligned margins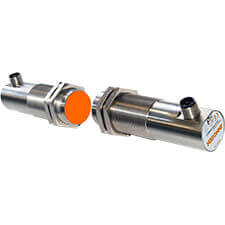 Fully automatic, self-calibrating sensor that detects double sheets, blanks and ends…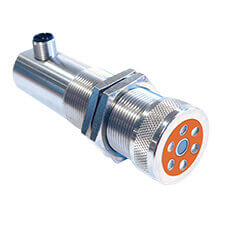 Detects sheets that are not fully lacquered whether it has a coloured or clear coating…
Spain
Romà Piera i Arcal, 8
08330 Premià de Mar (Barcelona)
Spain
Main Multilanguage Tel:
+34 937 549 526
Email: [email protected]
Hong Kong
11th Floor Dah Sing Life Building
99 Des Voeux Road Central
Hong Kong
Tel: +852 2127 0699
Philippines
808 Citystate Centre Building
709 Shaw Boulevard
1600 Pasig City
Philippines
Tel: +63 2 8696 6965 /
+63 2 8696 6978
USA
7691 N.Overland Trail
80524 Fort Collins
Colorado
USA
Tel: +1 970 305 8721
© 2023 Innosen. All Rights Reserve.