Double Sheet Detector
IS231
DETECTS DOUBLE FEED OF SHEETS, BLANKS, AND ENDS TO AVOID TOOLING BREAKAGE
The IS231 Double Sheet Detector is
a "no-touch" sensor that never requires any adjustment during plate changes.
It detects double feeds of sheets, blanks, and ends at the unloader, coater infeed or outfeed, wicket oven outfeed, slitter infeed, sheet feed presses, and seamer.
With the IS231 fitted, you can be confident that double feeds will not go undetected, avoiding tooling breakage that leads to downtime.
We use Innosen double sheet sensors on multiple machines. They have made a big difference to our productivity and product quality. Delays and costs from coatings issues and machine damage from double sheets have been significantly reduced. We would not run the line without them.
Avoid tooling damage
No downtime
Avoid corrosion
Prevent customer complaints
Increase line efficiency
Improve product quality
No adjustments needed
No buttons or dials
No extra counters or control boxes
No programming
No operator intervention
No maintenance
No risk of wrong settings
Heads are made from rugged stainless steel
All electronic are fully encapsulated
Multicolor status indicator: Bad sheet, good sheet, recalibration time delay, O/P duration
| Specifications | |
| --- | --- |
| Dimension: | 100mm (4") x 27mm (1.06") x 28 (1.10") |
| Sheet Thickness: | 0.08 - 1.6mm (0.0031" - 0.063") |
| Response Time: | 3 milliseconds |
| Speed: | Max of 800/minute (for higher speeds, please contact Innosen) |
| Installation: | Unloader, coater infeed or outfeed, wicket oven outfeed, slitter infeed, sheet feed presses, and seamer. |
| IS231 Double Sheet Detector Part Number: | 395-45700-00 |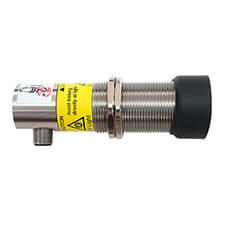 The inverted blank detector is the only sensor on the market that helps…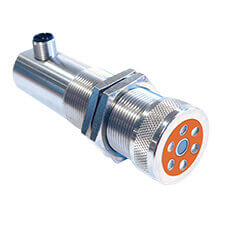 This unique sensor detects and warns of missing lacquer on can stock at…
Spain
Romà Piera i Arcal, 8
08330 Premià de Mar (Barcelona)
Spain
Main Multilanguage Tel:
+34 937 549 526
Alternative Direct Tel:
Français: +33 1 76 64 12 87
English: +44 1905 887845
Fax: +34 937 549 687
Hong Kong
11th Floor Dah Sing Life Building
99 Des Voeux Road Central
Hong Kong
Tel: +852 2127 0699
Philippines
808 Citystate Centre Building
709 Shaw Boulevard
1600 Pasig City
Philippines
Tel: +63 2 696 6965
Fax: +63 2 696 6159