We would like you to know that we have implemented our business continuity protocol to ensure our people's health and safety while providing you uninterrupted support.
INNOVATIVE SENSORS FOR CANMAKING
Innosen develops and manufactures sensors and quality assurance systems for the
metal packaging industry. Everyday, Innosen equips canmakers around the world with
reliable equipment to minimize downtime and maximize production efficiency.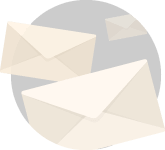 GET THE LATEST UPDATES TODAY!
Our team is always working on something big. And we want you to be the FIRST to know.
We only send newsletters occasionally.
You might not want to miss it.
Subscribe Now!
We respect your privacy and we take it seriously. See our Privacy Policy.
Spain
Romà Piera i Arcal, 8
08330 Premià de Mar (Barcelona)
Spain
Main Multilanguage Tel:
+34 937 549 526
Alternative Direct Tel:
English: +44 1905 887845
Fax: +34 937 549 687
Email: [email protected]
Hong Kong
11th Floor Dah Sing Life Building
99 Des Voeux Road Central
Hong Kong
Tel: +852 2127 0699
Philippines
808 Citystate Centre Building
709 Shaw Boulevard
1600 Pasig City
Philippines
Tel: +63 2 8696 6965 /
+63 2 8696 6978
USA
7691 N.Overland Trail
80524 Fort Collins
Colorado
USA
Tel: +1 970 305 8721
© 2020 Innosen. All rights reserved.