LATAMCAN 2017
Thank you for joining us in
São Paolo, Brasil last
04 – 06 October 2017!
Innosen's new innovation for quality assurance.
Here's where we'll be in 2017
Metpack 2017
May 2-6, 2017
Hall 3, Booth 3E41
Essen, Germany

Latamcan 2017
October 4-6, 2017
Sao Paulo
Brazil
Asia Cantech 2017
October 31 – November 1, 2017
Bangkok
Thailand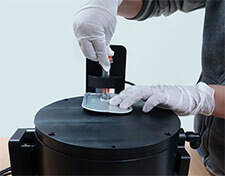 How to improve coating quality on your caps, ends and sheets
The quality of the coating of your products is very important. To make sure that you only produce high quality products, you need to make…
See our new product's finest features.
INNOSEN is a small company with big aspirations.
With more than 20 years of expertise in the industry of can making,
we aspire to become the most respected company specialising in quality assurance and sensors for metal packaging.
We want to achieve this by staying true to what we believe is important:
Looking after the interest of our employees, customers, suppliers and shareholders
Conducting our business with honesty, integrity and fairness
Having zero tolerance for corruption
Looking after the environment
Producing the most innovative and best quality products
Taking up challenges and dedicating our team to coming up with the most innovative solutions for our clients' needs
Providing quality service that exceeds the expectations of our customers
Our offices are located in various locations all over the globe. We work with partners, agents and resellers to stay in close contact with our customers.
Everyday we work with our customers to try and make sure their products are the best and can be produced economically.
We do this because we value what our customers value.
Spain
Gran Via de Lluís Companys, 168- 1 – 2
08330 Premià de Mar (Barcelona)
Spain
Main Multilanguage Tel:
+34 937 549 526
Alternative Direct Tel:
Français: +33 1 76 64 12 87
English: +44 1905 887845
Fax: +34 937 549 687
Hong Kong
11th Floor Dah Sing Life Building
99 Des Voeux Road Central
Hong Kong
Tel: +852 2127 0699
Philippines
808 Citystate Centre Building
709 Shaw Boulevard
1600 Pasig City
Philippines
Tel: +63 2 696 6965
Fax: +63 2 696 6159