DETECTS PARTIALLY COATED SHEETS TO AVOID CAN CORROSION
The IS651 Missing Lacquer Detector detects sheets that are not fully lacquered or varnished.
If sheets or can stock get through the process in an uncoated or partially coated state, it could cause serious problems, such as can corrosion and blunting of the press tooling in a DRD press.
NOTE: The IS651 works on all lacquers including clear/transparent coating.
✅ For lacquer/coating lines, it inspects lacquer starvation when the day tank is not topped up or refilled. It also detects sheets that partially overlapped during lacquering
✅ For deep draw presses, it prevents tooling damage by making sure that the base plate is fully lacquered or coated
✅ For crown cap presses, it makes sure the base plate is lacquered or coated to ensure sealing gasket sticks to the cap
✅ For can lines, it detects blanks that are lacquered/coated on the wrong side to avoid inverted or inside-out cans
✅ No Adjustment
✅ No Buttons or Dials
✅ No Counters or Control Boxes
✅ No Programming
✅ No Maintenance
✅ No Risk of Wrong Settings
✅ Heads are made from rugged stainless steel
✅ All electronic are fully encapsulated
Specifications

Dimension:
107mm (4.2") x ⌀33mm (1.3")
Minimum Lacquer Thickness:
2 g/m2 (depending on lacquer)
Response Time:
3 milliseconds
Maximum Line Speed:
1200/minute

Calibration:
Fully Automatic
Output Pulse Width:
45 milliseconds
Installation/ Where to put:
Lacquering/coating lines: at the outfeed of the coater or after the wicket oven
Presses: at the entrance of the press
Other places (Contact Innosen for information)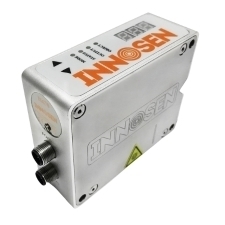 Detects missing outer lacquer, incomplete or non-lacquered gap on the side seams of 3pc cans.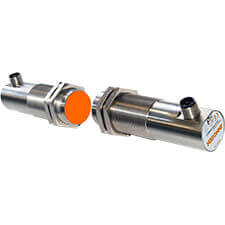 Protects production against double sheets without requiring any operator adjustments
Spain
Romà Piera i Arcal, 8
08330 Premià de Mar (Barcelona)
Spain
Main Multilanguage Tel:
+34 937 549 526
Email: [email protected]
Hong Kong
11th Floor Dah Sing Life Building
99 Des Voeux Road Central
Hong Kong
Tel: +852 2127 0699
Philippines
808 Citystate Centre Building
709 Shaw Boulevard
1600 Pasig City
Philippines
Tel: +63 2 8696 6965 /
+63 2 8696 6978
USA
7691 N.Overland Trail
80524 Fort Collins
Colorado
USA
Tel: +1 970 305 8721
© 2023 Innosen. All Rights Reserve.