Missing Lacquer Detector
IS641 / IS651
Protects machinery and product against problems caused by missing lacquer on sheets
A fully self-adjusting and self-calibrating sensor with no need for operator intervention
Self-adjustment and self-calibration
User-defined response to reject signal for missing lacquer
A heartbeat signal for every sheet
Make effective process improvements
Promote better operator training
Increased plant efficiency
Both IS641 and IS651 sensors works with all white coloured lacquers/varnishes. The IS651 also works with clear varnishes.
Extra Costs from Missing Lacquer
If sheets or can stock get through the process in an uncoated or partially coated state, they can potentially cause serious problems: either can corrosion after filling or blunting of the tooling on a DRD press.
It is now possible to reduce these risks by detecting uncoated sheet or can stock at line speed. The IS641 & IS651 sensors protect machinery and product against the problems caused by missing lacquer on blank sheets.
The IS641 or IS651 sensor can be fitted singly for sheet normally coated on one side, or with a second, opposing sensor for complete protection where sheets are coated on both sides.
Self-Adjustment and Self-Calibration
The Missing Lacquer Detector is a fully self-adjusting and self-calibrating sensor with no need for operator intervention. The sensor automatically detects when a changeover occurs and learns the new lacquer characteristics.
On lacquering lines
At the outfeed of the wicket oven
At the outfeed of the coater
On DRD can lines:
At the entrance of the press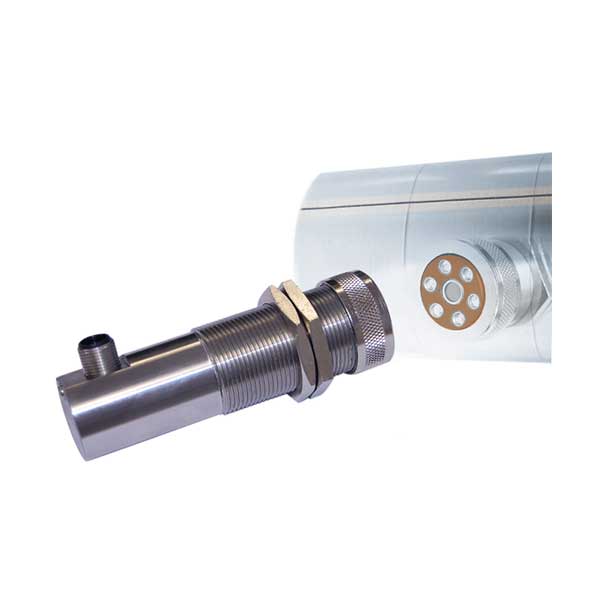 The inverted blank detector is the only sensor on the market that helps to prevent the formation of inside-out can bodies by reliably detecting an inverted 3-piece can body with lacquer on the wrong side …MORE
A fully self-contained double sheet detector for sheet coating and canmaking lines. The sensor automatically self calibrates during plate changes, giving true 'fit-and-forget' double sheet protection … MORE
Spain
Romà Piera i Arcal, 8
08330 Premià de Mar (Barcelona)
Spain
Main Multilanguage Tel:
+34 937 549 526
Alternative Direct Tel:
Français: +33 1 76 64 12 87
English: +44 1905 887845
Fax: +34 937 549 687
Hong Kong
11th Floor Dah Sing Life Building
99 Des Voeux Road Central
Hong Kong
Tel: +852 2127 0699
Philippines
808 Citystate Centre Building
709 Shaw Boulevard
1600 Pasig City
Philippines
Tel: +63 2 696 6965
Fax: +63 2 696 6159