DETECTS BLANKS THAT ARE COATED ON THE WRONG SIDE
—

ALSO KNOWN AS INSIDE-OUT CANS
The IS621 and IS631 Inverted Blank Detectors are self-calibrating sensors that help prevent the occurrence of inside-out cans.
Both sensors detect blanks that have accidentally been inverted, ensuring that every blank is always lacquered on the inside. The sensors will work with either formed can bodies or sheets.
The IS621 detects all colored lacquers, while the IS631 detects colored as well as transparent lacquers.
Please note: The sensors are designed to detect the difference between bare metal and coated bare metal. It cannot be used to inspect printed can components.
✅ Detects the inside-out cans
✅ Protects tooling in a DRD process
✅ Protects from downtime due to inside-out cans
✅ Reduces metal spoilage
✅ Saves time, effort, and money
✅ Avoids corrosion & contamination of canned goods
✅ Protects your product quality & brand reputation
✅ Eliminates customer complaints due to inside-out cans
✅ Self-adjusting and self-calibrating
✅ No controller needed
✅ Stainless steel housing
✅ Circuit resistant to shock, vibration, and humidity
✅ Fit and narrow for convenient installation
✅ Provides reject signal if lacquer is detected
✅ Gives heartbeat signal to ensure equipment is fully operational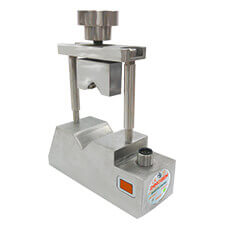 A self-calibrating, auto-learning sensor that effectively detects lacquer or…
Spain
Romà Piera i Arcal, 8
08330 Premià de Mar (Barcelona)
Spain
Main Multilanguage Tel:
+34 937 549 526
Alternative Direct Tel:
+44 1905 887845
Email: [email protected]
Hong Kong
11th Floor Dah Sing Life Building
99 Des Voeux Road Central
Hong Kong
Tel: +852 2127 0699
Philippines
808 Citystate Centre Building
709 Shaw Boulevard
1600 Pasig City
Philippines
Tel: +63 2 8696 6965 /
+63 2 8696 6978
USA
7691 N.Overland Trail
80524 Fort Collins
Colorado
USA
Tel: +1 970 305 8721
© 2023 Innosen. All Rights Reserve.