Can Counting Sensors
9H/11P/H-370/371/372-06
unique designs, specially developed for canmaking
Unparalleled accuracy and reliability
Counting cans is notoriously difficult and is beyond the ability of standard inductive or optical sensors. The round shape of a can, coupled with the inherent shaking, jiggling and reversing of cans that occurs on the line lead to serious counting errors. And an inaccurate count is often worse than no count at all.
All these problems are eliminated with Sencon's can count sensors, which are designed exclusively to achieve highly accurate and reliable counts on canmaking lines. Sencon sensors allow precise monitoring of production and/or spoilage data with 100% confidence.
Unparalleled Accuracy
Unidirectional Sensing
Continuous Reliability
Divided Output Option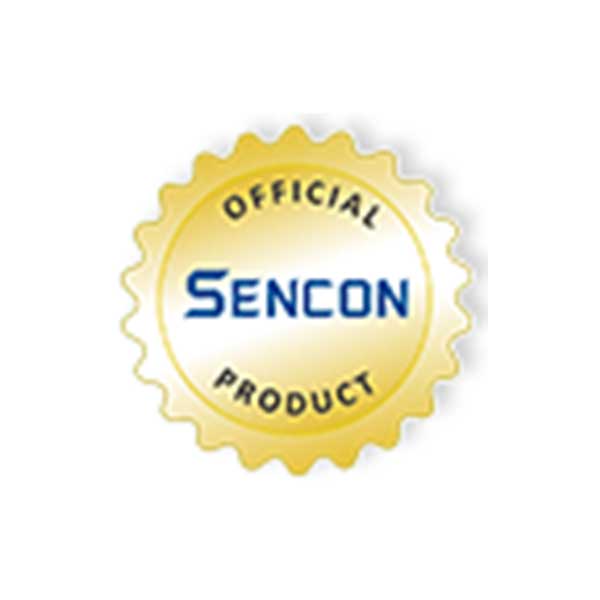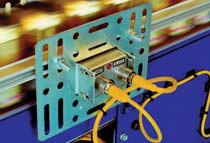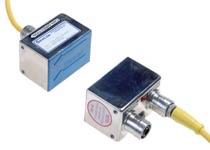 Sencon's famous count accuracy is possible thanks to their custom microchip design and Sencon's own advanced sensing technology. Quoted count accuracies of 30 per 1,000,000 have been bettered in many installations.
By intelligently sensing the direction of can flow, those cans that bounce or are pushed back in the reverse direction are never counted twice. Even cans shaking and jiggling in front of the sensor do not create a miscount.
By eliminating the need for user adjustments or maintenance, these sensors provide a 'fit and forget' approach to can counting. Sencon's dual head models also eliminate installation problems associated with achieving the correct sensing distance when cans are loosely contained in trackwork.
Built-in circuitry allows the option to give a divided output with an almost even mark space ratio. This provides a more manageable output duration for interfacing to displays and other equipment.
Special Counting Application
By expanding the use of our counting technology, Sencon offers can end counting sensors capable of counting in 'stick form'. In addition, counting sensors for small diameter or low profile cans, and for rolled sheet stock are also available. Other options include anti-jitter modules for processing signal outputs for a wide range of counting applications.
Spain
Romà Piera i Arcal, 8
08330 Premià de Mar (Barcelona)
Spain
Main Multilanguage Tel:
+34 937 549 526
Alternative Direct Tel:
Français: +33 1 76 64 12 87
English: +44 1905 887845
Fax: +34 937 549 687
Hong Kong
11th Floor Dah Sing Life Building
99 Des Voeux Road Central
Hong Kong
Tel: +852 2127 0699
Philippines
808 Citystate Centre Building
709 Shaw Boulevard
1600 Pasig City
Philippines
Tel: +63 2 696 6965
Fax: +63 2 696 6159