EOE Rivet Adapter for Enamel Rater
CHECKS THE LACQUER INTEGRITY OF THE RIVET AREA IN AN EASY OPEN END (EOE)
The IS9025 EOE Rivet Adapter for Enamel Rater, used with the SI9100 Semi-automatic Enamel Rater, is designed to check the lacquer integrity on the rivet area of an easy-open end.
Used with the SI9100 Semi-automatic Enamel Rater.
✅ Helps you check and identify if your end's rivet is compromised
✅ Designed to be durable and corrosion-proof
✅ Maximum convenience with our semi-automatic operation
✅ Customizable rivet/end top plate with your specifications*
✅ Magnetic top plates to easily change between different end sizes
✅ Ceramic balls for easy positioning of the end
✅ Probes made of titanium
✅ Integrated calibration verification
✅ Self-checking of electrical contacts during every test
✅ Automatic vacuum control for semi-automatic operation
✅ Automatic voltage compensation to always obtain high-precision readings
*Contact Innosen for details
| Specifications | |
| --- | --- |
| Used with: | IS9020TMR End Adapter for Enamel Rater, SI9100 Enamel Rater, IS9021-AV Vacuum Generator, IS9023 Vacuum Automation Unit for End Rater (optional) |
| Dimension: | IS9025 EOE Rivet Adapter - Approx. h = 80mm, Ø224mm |
| Rating solution: | This unit is designed with the use of conventional salt solution. Please ask Innosen for a list of optional solutions |
| Nominal end diameters: | Please contact Innosen if you have any special requirements |
For checking the coating porosity on a wide range of for ends, caps, cones, domes, rivets and flat sheets of different types, materials, and sizes.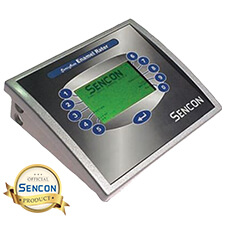 It measures the integrity of coating or lacquer of flat sheets, cans, tubes, and ends.
Spain
Romà Piera i Arcal, 8
08330 Premià de Mar (Barcelona)
Spain
Main Multilanguage Tel:
+34 937 549 526
Email: [email protected]
Hong Kong
11th Floor Dah Sing Life Building
99 Des Voeux Road Central
Hong Kong
Tel: +852 2127 0699
Philippines
808 Citystate Centre Building
709 Shaw Boulevard
1600 Pasig City
Philippines
Tel: +63 2 8696 6965 /
+63 2 8696 6978
USA
7691 N.Overland Trail
80524 Fort Collins
Colorado
USA
Tel: +1 970 305 8721
© 2023 Innosen. All Rights Reserve.