ALUMINIUM CAPSULE STAND FOR ENAMEL RATER
TESTS LACQUER QUALITY OF ALUMINIUM CAPSULES
The IS9018 Aluminium Capsule Stand for Enamel Rater is designed for versatility and accuracy. The height-adjustable arm is ideal for measuring the coating porosity of different aluminum capsules.
With the new TITANIUM PROBES that are rust-resistant, measurement is always highly accurate.
With the semi-automatic feature, the enamel rating is more efficient than ever.  Measure a batch without pressing a key on the gauge.
✅ Specially designed for aluminum capsule
✅ Rapid change of capsules for maximum efficiency
✅ Reliability in delivering accurate measurements
✅ Corrosion-proof design for longer product life
✅ Semi-automatic system for quicker performance
✅ 3 built-in calibration resistors confirm the correct functionality at all times
✅ Automatic measurement voltage adjustment during the test to ensure the accuracy of the result
✅ Titanium-made parts to avoid corrosion
✅ Electrolyte level-check ensures the whole capsule is tested
✅ Easy centering of the capsule using the adjustable clamps
✅ Narrow arm for easy viewing of the capsule's interior
| Specifications | |
| --- | --- |
| Display: | Used with Sencon's SI9100 Enamel Rater Gauge |
| Quality Measurement: | Calibration Verification Switch to ensure correct rating |
| Fill Level Probe: | Ensures the correct level of test solution |
| Dimension of the Can Stand: | 24.2 cm (w) x 50 cm (h) x 17.5 cm (l), up to 80 cm (h) |
| Contact Voltage Sensing: | Voltage is adjusted automatically |
| Aluminium capsule contact sensor: | Confirm correct contacts of aluminium capsules |
Enamel Rater Switchbox
IS228B
Got more than one enamel rater? This switchbox connects two enamel rater adapters in one electronics unit.
It allows operators to select an adapter by simply switching from A to B.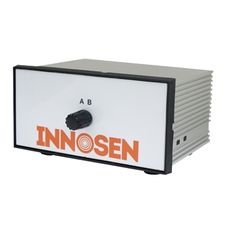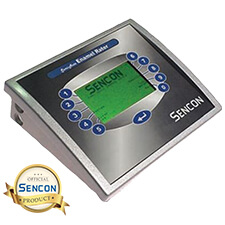 High-resolution electronics with advanced test monitoring feature in a rugged waterproof casing.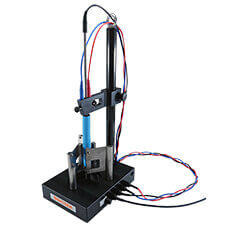 Specially designed for measuring coating porosity of aluminium collapsible tubes.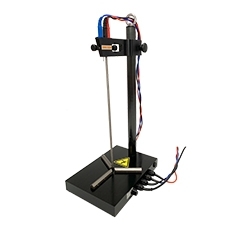 For measuring coating porosity on the widest possible range of can shapes and sizes.
Spain
Romà Piera i Arcal, 8
08330 Premià de Mar (Barcelona)
Spain
Main Multilanguage Tel:
+34 937 549 526
Email: [email protected]
Hong Kong
11th Floor Dah Sing Life Building
99 Des Voeux Road Central
Hong Kong
Tel: +852 2127 0699
Philippines
808 Citystate Centre Building
709 Shaw Boulevard
1600 Pasig City
Philippines
Tel: +63 2 8696 6965 /
+63 2 8696 6978
USA
7691 N.Overland Trail
80524 Fort Collins
Colorado
USA
Tel: +1 970 305 8721
© 2023 Innosen. All Rights Reserve.