*Accessory to the IS9017 Tube Stand for Enamel Rater & IS9015 Can Stand for Enamel Rater
ILLUMINATES THE INSIDE OF CANS & TUBES TO EASILY FIND THE FAULT LOCATION DURING ENAMEL RATING
The IS9029 Light Probe is a battery-powered device used in enamel rating or porosity testing, to clearly see the defective areas of the cans or tubes' protective coatings.
✅ Immediate visual feedback during enamel testing
✅ Built with Titanium probe to avoid corrosion
✅ Robust carbon fiber housing to withstand long usage
✅ Electrolyte splash resistant
✅ Easy to press button for ease of operation
✅ Powered by easily replaceable batteries (2 x AAA)
Specifications

Used with:
IS9017 Tube Stand for Enamel Rater & IS9015 Can Stand for Enamel Rater
Battery:
Two (2) AAA type
*batteries not supplied by Innosen
Probe:
Titanium
Housing:
Carbon Fiber (Not waterproof. Should not be submerged into the electrolyte)
Cover:
Specially engineered plastic
Dimension:
534.50mm (21.04")
TUBE STAND FOR ENAMEL RATER
Specially designed for measuring coating porosity of aluminium collapsible tubes.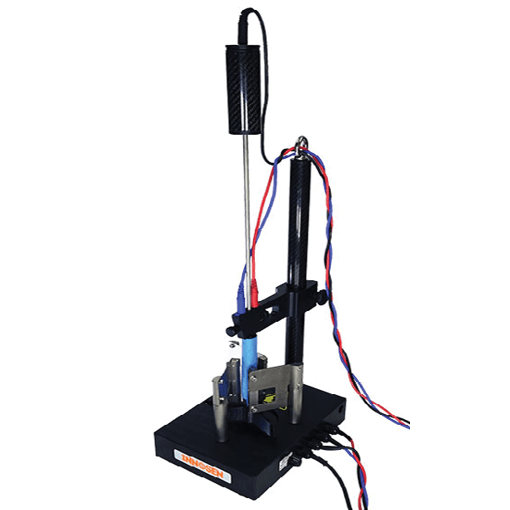 CAN STAND FOR ENAMEL RATER
For measuring coating porosity on the widest possible range of can shapes and sizes. Now with titanium parts and integrated self-check.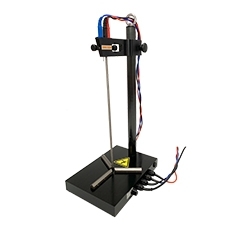 Spain
Romà Piera i Arcal, 8
08330 Premià de Mar (Barcelona)
Spain
Main Multilanguage Tel:
+34 937 549 526
Email: [email protected]
Hong Kong
11th Floor Dah Sing Life Building
99 Des Voeux Road Central
Hong Kong
Tel: +852 2127 0699
Philippines
808 Citystate Centre Building
709 Shaw Boulevard
1600 Pasig City
Philippines
Tel: +63 2 8696 6965 /
+63 2 8696 6978
USA
7691 N.Overland Trail
80524 Fort Collins
Colorado
USA
Tel: +1 970 305 8721
© 2023 Innosen. All Rights Reserve.