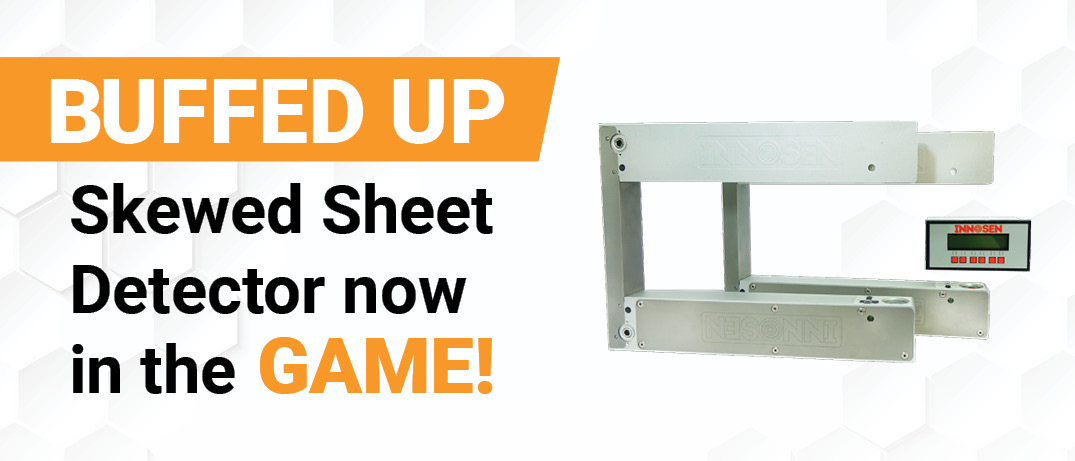 October 2020 — Detecting skewed or rotated sheets has levelled up with Innosen's latest upgrade of the IS415 Sheet Skew Measurement System! The IS416 Sheet Skew Measurement System becomes available to the market as the company aims to ease can makers' troubles in detecting one of the most common problems in the industry, misaligned sheets. These misaligned sheets cause poor coating placement that leads to weld wire breakage, damage to weld rollers or poor-quality welds. This further result in spoilage, downtime, and customer complaints due to poor quality products.
The IS416 is an upgraded version of the IS415 where all parts are made more robust. The system's new cables are stronger and sturdier and guaranteed to last longer. Its new window design also has better protection and is easier to clean. This means less cleaning time, easier maintenance and more time on the actual job. The vertical parts on the heads are thinner, allowing an additional 90mm total space to accommodate wider range of sheets without constant re-adjustments. These upgrades allow them to save more time and more money.
The IS416 Sheet Skew Measurement System also provides statistics on sheet skewness to help determine and improve process capability.
It can be easily installed using the IS416 Mounting Kit, which can be purchased separately.
To apply maximum process control and a more improved coating process, get the IS430 MK II Sheet Translation Measurement add-on module which works with the IS416 Skew Measurement System, detecting not only skewed sheets but even "translated" sheets. Get the IS450 Sheet Registration Measurement add-on module to protect against poor sheet registration by detecting sheets that arrive too early or too late at the coater.
The IS416 Sheet Skew Measurement System will be available to clients worldwide by October 21, 2020. For more information about Innosen and its products, visit www.innosen.com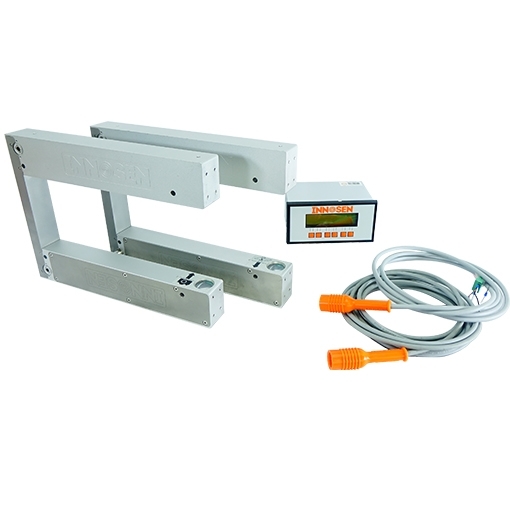 Spain
Romà Piera i Arcal, 8
08330 Premià de Mar (Barcelona)
Spain
Main Multilanguage Tel:
+34 937 549 526
Alternative Direct Tel:
+44 1905 887845
Email: [email protected]
Hong Kong
11th Floor Dah Sing Life Building
99 Des Voeux Road Central
Hong Kong
Tel: +852 2127 0699
Philippines
808 Citystate Centre Building
709 Shaw Boulevard
1600 Pasig City
Philippines
Tel: +63 2 8696 6965 /
+63 2 8696 6978
USA
7691 N.Overland Trail
80524 Fort Collins
Colorado
USA
Tel: +1 970 305 8721
© 2023 Innosen. All Rights Reserve.