SHEET REGISTRATION DETECTOR
*Accessory to the IS416 Sheet Skew Detector
COUNTS THE TIMING OF SHEETS' REGISTRATION TO AVOID LEADING CAUSE OF DOWNTIME
The best thing to help you achieve your customers' agreed standards is a trustworthy measurement system.
The IS450 enables you to verify if the sheets arrive in sync with the pattern on your lacquering roll. For sheets with cross stencils or spot coat, this can prevent problems in the downstream process.
Examples of the problems include partly coated ends for spot coated sheets or weld wire breakage, where welding takes place along the cross margin.
The IS450 also keeps statistics that will help you determine your process's capability.
✅ No trial and error
✅ No extra scrap
✅ No weld wire breakage
✅ No problems down the line
✅ No downtime
✅ No customer complaints
Allows you to set the allowed tolerance for the sheet synchronization
Detects early and late sheets by verifying synchronization of lacquer roll with the arrival of sheets
Gives instant feedback if the sheet did not arrive on time
Provides a 'heartbeat' signal to your line control to verify if the system is fully operational
Helps you determine the capability of your production process by calculating the position of the sheets and comparing it to your standard
( e.g. standard deviation, average)
| Specifications | |
| --- | --- |
| System Components: | Interface Box, a Shaft Encoder and optionally a Trigger sensor |
| Dimension: | 53mm (w) x 121mm (h) x 202mm (l) or 2.1" (w) x 4.8" (h) x 8" (l) |
| Measurement Range: | ±10mm (±0.4") |
| Synchronization Accuracy: | Better than ±0.2mm (0.008") |
| Operation Speed: | 150m / minute |
| Calibration: | Automatic |
| Installation: | Connect to the IS415's controller |
| Environmental protection rating: | IP54 |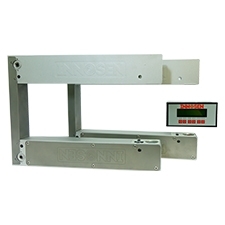 Protects against poorly placed coating by detecting skewed (rotated) sheets at the coater.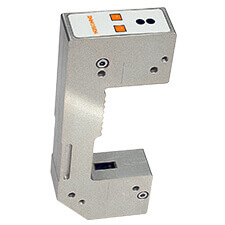 Adds protection against laterally displaced coating by detecting sheet misalignment at the coater.
Spain
Romà Piera i Arcal, 8
08330 Premià de Mar (Barcelona)
Spain
Main Multilanguage Tel:
+34 937 549 526
Alternative Direct Tel:
+44 1905 887845
Email: [email protected]
Hong Kong
11th Floor Dah Sing Life Building
99 Des Voeux Road Central
Hong Kong
Tel: +852 2127 0699
Philippines
808 Citystate Centre Building
709 Shaw Boulevard
1600 Pasig City
Philippines
Tel: +63 2 8696 6965 /
+63 2 8696 6978
USA
7691 N.Overland Trail
80524 Fort Collins
Colorado
USA
Tel: +1 970 305 8721
© 2023 Innosen. All Rights Reserve.