Coating Thickness Gauge
SI9600
Rapid and accurate assessment of lacquer film weight of internal and external coatings
Quick, reliable readings right on the factory floor, so test frequencies can be increased at no extra cost.
Reduced lacquer consumption
Better operating efficiencies
Lower spoilage
Make effective process improvements
Easy to use straight out of the box
Quick calibration
Custom channel calibration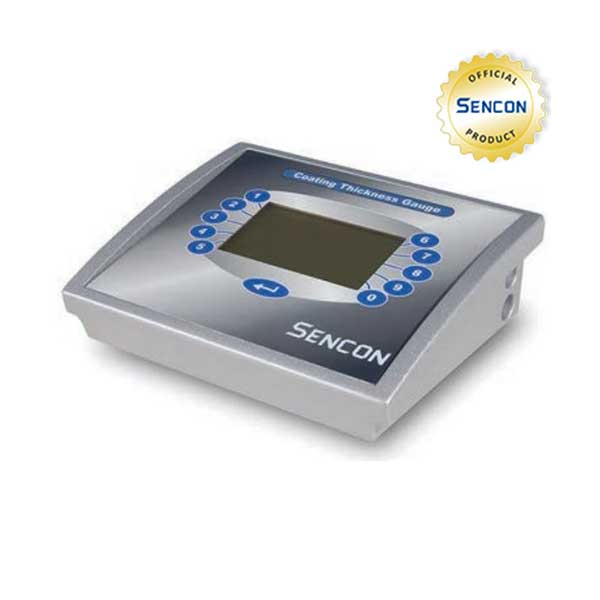 Reduced Lacquer Consumption
With its exact calibration system, bringing improved accuracies, film weight data will be precise, leading to improved control and potentially lower film weight targets.
Better Operating Efficiencies
The gauge features microprocessor control, digital readouts and data output. This enables rapid yet accurate operation, reducing unproductive operator time and allowing quicker machine setups.
Modern electronic circuitry packaged in a corrosion proof polyurethane case with a waterproof polyester fascia ensures maximum reliability and durability out on the factory floor. Because the gauge is also quick to operate, test frequencies can be increased at no additional cost. Problems and trends will be identified earlier, reducing the amount of bad product made on the line.
Easy to Use Straight Out of the Box
Soft-touch keys for accurate data entry
Quick connections
Default Icon Mode
Optional Text Mode
Multi-language support: Dutch, English, French, German, Spanish
Powerful configuration, data storage and output options, including:
120 User defined coating 'Custom Channels'
50 Preset coating 'Fixed Channels'
Coating Thickness Gauge with a wide range of accessories including:
Test coating thickness on flat sheets with world class R&R … MORE
For accurate results with flat sheets, formed cans, narrow tubes and aerosols … MORE
Spain
Romà Piera i Arcal, 8
08330 Premià de Mar (Barcelona)
Spain
Main Multilanguage Tel:
+34 937 549 526
Alternative Direct Tel:
Français: +33 1 76 64 12 87
English: +44 1905 887845
Fax: +34 937 549 687
Hong Kong
11th Floor Dah Sing Life Building
99 Des Voeux Road Central
Hong Kong
Tel: +852 2127 0699
Philippines
808 Citystate Centre Building
709 Shaw Boulevard
1600 Pasig City
Philippines
Tel: +63 2 696 6965
Fax: +63 2 696 6159