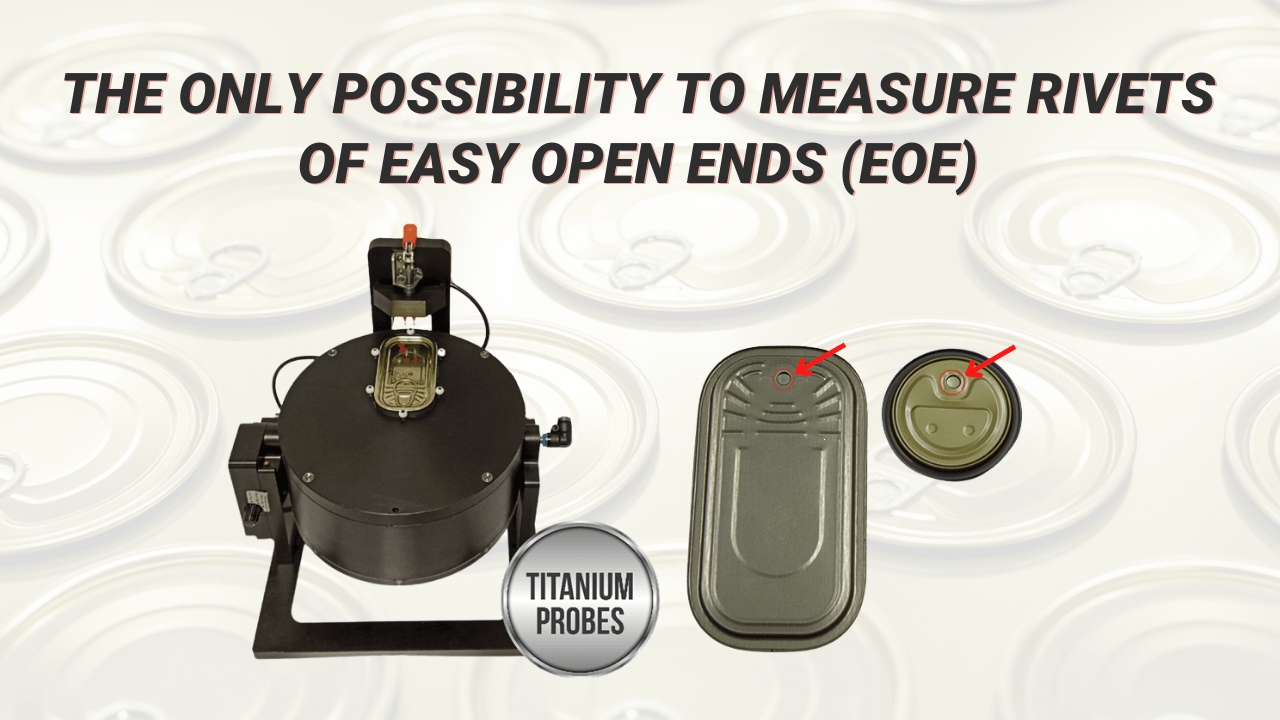 The ONLY possibility to measure rivets of Easy Open Ends (EOE)
by Niña Muñoz
Published: May 30, 2022
Innosen has once again come up with the best solution to address the problems with enamel rating the area that is most susceptible to damage — the rivet area in an easy-open end.
The rivet area, despite being the tiniest part of an easy-open end, undergoes the most mechanical deformation to build other portions of the end, such as the ridges. This could result in the lacquer coating cracking. When this happens, several quality issues could arise. Score lines, pull tab rivets, embossing, and panel steps are all vulnerable to metal fracture.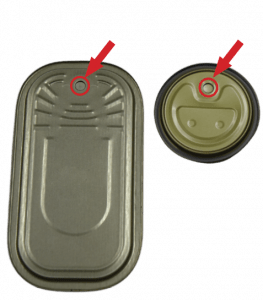 The NEW IS9025 EOE Rivet Adapter for Enamel Rater from Innosen is the only tool that can measure the coating porosity of the tiny "rivet area" on an easy-open end. This allows end makers to enamel rate only the most important area of an end. It is used with the IS9020TMR End Adapter for Enamel Rater and the SI9100 Semi-automatic Enamel Rater to help check and identify if the end's rivet is compromised.
The IS9025 has a lot of features that work together to help end makers achieve the most efficient way to enamel rate. One of which is the ceramic balls that help the end to easily slide into position. This means that there will be no doubt if the rivet is positioned exactly where it needs to be, warranting accuracy of measurements.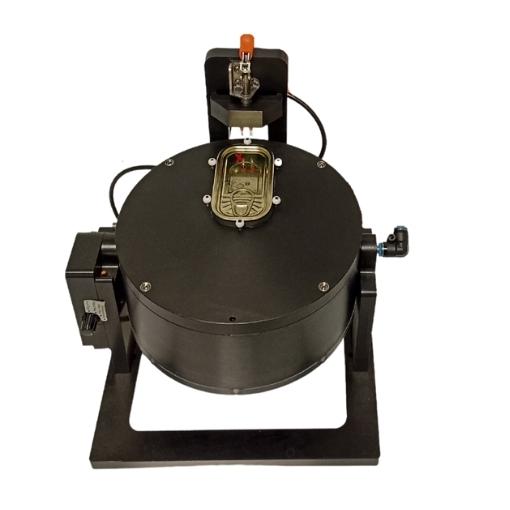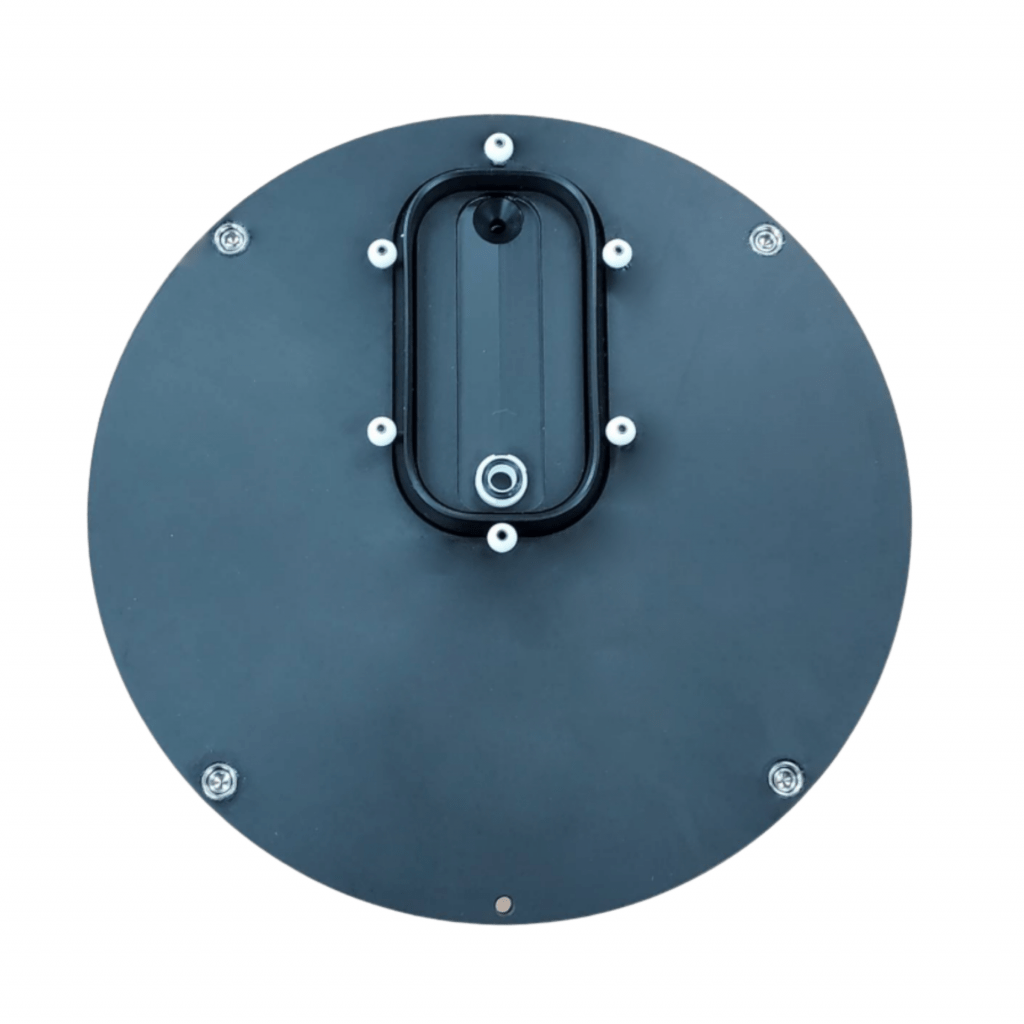 Just like other Innosen enamel rater adapters, the IS9025 also has an integrated calibration verification switch that allows users to conduct linearity tests to ensure the product operates perfectly. Contacts are constantly verified through the unit's automatic contact checking.
The IS9025 is built to last, with unique engineered plastic, stainless steel, and titanium used throughout, making it corrosion-proof in a harsh enamel rating environment. The top plate is magnetically attached for a quick and trouble-free interchange. Customers can also request custom top plates made to their specifications.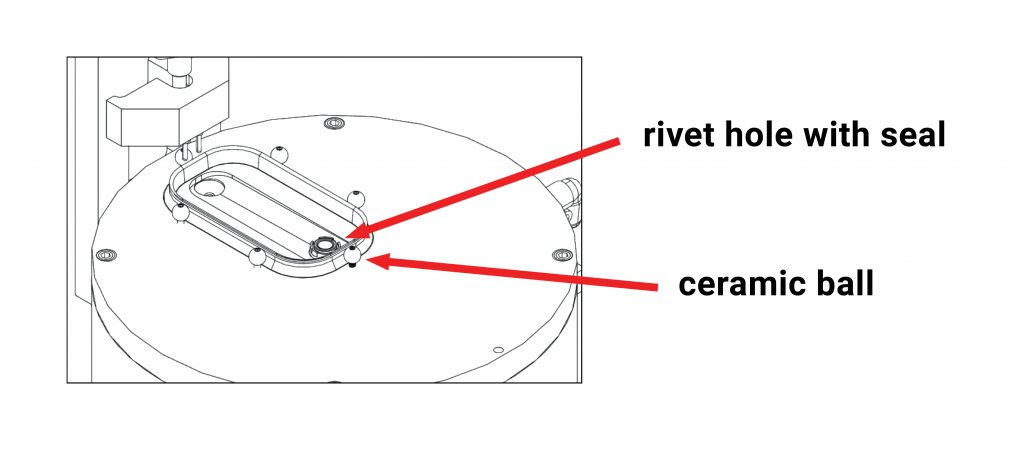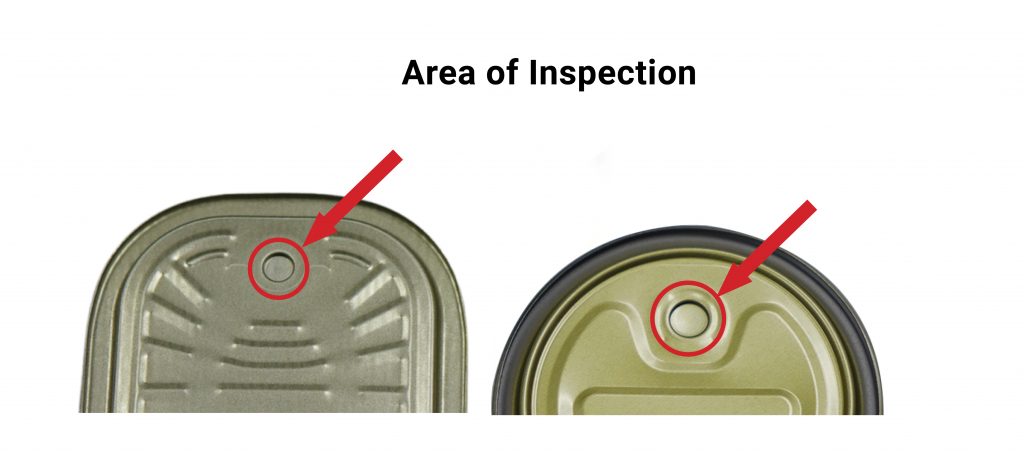 Other add-ons to this product are:
IS9021 Vacuum Generator and IS9023 Automatic Vacuum Control to help protect against spillage of electrolyte.
Automatic voltage compensation for better accuracy and repeatability
Automatic vacuum control for ease of use and prevention of RSI (repetitive strain injury)
With the IS9025 EOE Rivet Adapter for Enamel Rater, no tiny area is spared from tests and inspection.
Get your hands on the first and only rivet enamel rater adapter in the market TODAY!
The IS9025 will be available to canmakers worldwide.
---
Get full details here: IS9025 EOE Rivet Adapter for Enamel Rater
Ask for a Data Sheet
Spain
Romà Piera i Arcal, 8
08330 Premià de Mar (Barcelona)
Spain
Main Multilanguage Tel:
+34 937 549 526
Alternative Direct Tel:
+44 1905 887845
Email: [email protected]
Hong Kong
11th Floor Dah Sing Life Building
99 Des Voeux Road Central
Hong Kong
Tel: +852 2127 0699
Philippines
808 Citystate Centre Building
709 Shaw Boulevard
1600 Pasig City
Philippines
Tel: +63 2 8696 6965 /
+63 2 8696 6978
USA
7691 N.Overland Trail
80524 Fort Collins
Colorado
USA
Tel: +1 970 305 8721
© 2023 Innosen. All Rights Reserve.