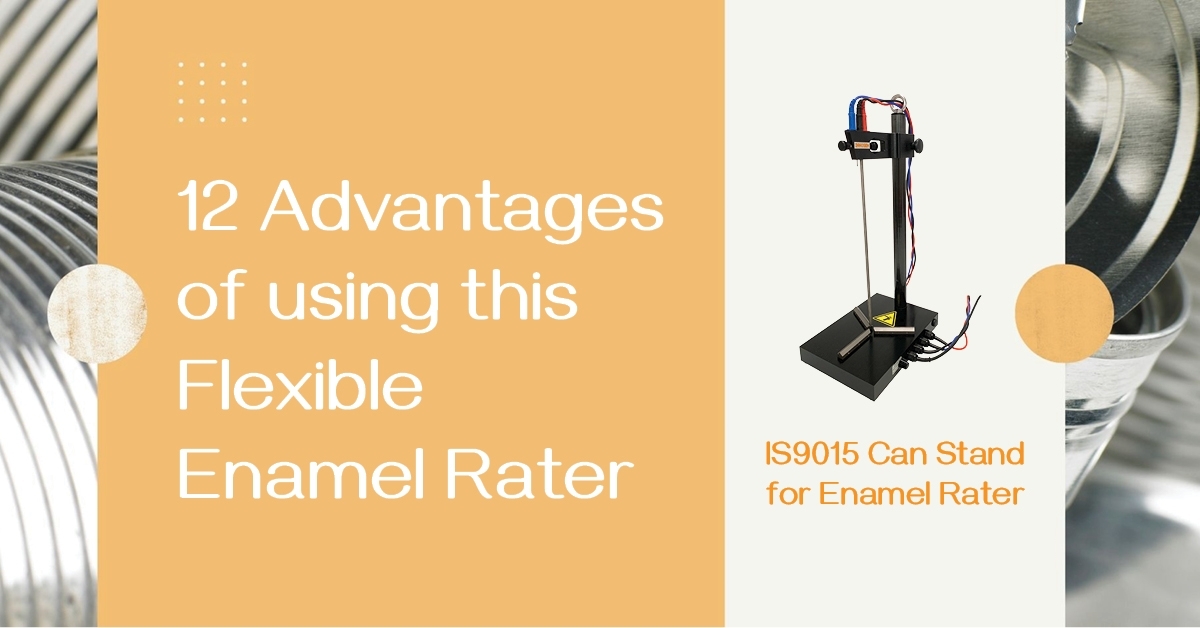 12 Advantages of Using this Flexible Enamel Rater
by Niña Muñoz
published: July 16, 2021
1. Built-in calibration resistors
These resistors allow the verification of the calibration and linearity before and after a batch has been measured, assuring that the gauge was OK during the test.
2. Made of engineering plastics and Titanium
The gauge will look new even after years of use. This is important to make sure customers get the right impression when they visit the quality laboratory.
3. Electrodes made of Titanium which is as inert as glass
The durability guarantees accurate results for many years.
4. Built-in voltage compensation
This feature makes sure that the voltage drop in the connection wires is compensated for when measuring bigger currents. This also ensures that the measurement always uses exactly the 6.3 volts and that the measurements are more accurate.
5. Semi-automatic operation
When measuring a batch of cans or lids, there is no need to press any buttons on the control unit. Just fill the cans with electrolytes, put them on the stand, lower the arm and the measurement will be taken automatically.
6. Contact blocks made with carbide
The contact blocks will always stay sharp so there is no need to sand the cans to make proper contact with the can body.
7. Contact verification
A major source of error is poor contact between the electrode and the metal substrate of the can or lid. By having two contacts and by continuously measuring the resistance between these contacts, we ensure a proper can-contact, thereby eliminating errors caused by poor contact.
8. Option to blank the display during the measurement
This will make it impossible for operators to remove bad cans from the test series and to misrepresent the real quality.
9. Easy maintenance
Cables can be repaired/replaced by a factory electrician.
10. Level probe
The probe ensures that the cans are filled to the minimum required level before the measurement starts.
For aerosol cans
11. Main electrode and the level probe are placed closely together
This enables the system to also measure cans with a very small neck diameter.
12. Teflon splash guard
This prevents shorting between electrodes.
Spain
Romà Piera i Arcal, 8
08330 Premià de Mar (Barcelona)
Spain
Main Multilanguage Tel:
+34 937 549 526
Alternative Direct Tel:
+44 1905 887845
Email: [email protected]
Hong Kong
11th Floor Dah Sing Life Building
99 Des Voeux Road Central
Hong Kong
Tel: +852 2127 0699
Philippines
808 Citystate Centre Building
709 Shaw Boulevard
1600 Pasig City
Philippines
Tel: +63 2 8696 6965 /
+63 2 8696 6978
USA
7691 N.Overland Trail
80524 Fort Collins
Colorado
USA
Tel: +1 970 305 8721
© 2022 Innosen. All Rights Reserve.