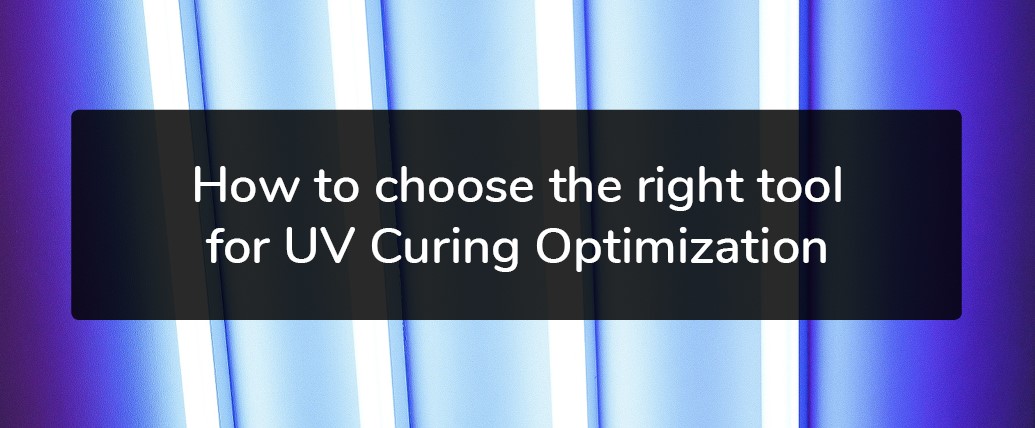 by Niña Munoz, Marketing Executive
Updated: July 1, 2023
Understanding your equipment and your process is needed in producing quality products. In a UV curing process, understanding how the equipment works, the changes it undergoes and the right time to conduct equipment maintenance is very important, especially if your goal is to improve the efficiency of your current process.
Is your UV curing process optimized? Do you want to improve production/product quality without the risk of spoilage? If you answered yes to both of these questions, all the more you need to read on.
How does understanding my UV process help me
save money

?
When you have a good understanding of your UV process, you are assured that the cure quality of your product will always be in the acceptable measurement range. This will reduce the risk of unwanted spoilage and customer complaints. You will also be able to properly plan your maintenance schedule so that unplanned downtime may be prevented.
Other savings:
Electricity costs that's brought about by timely maintenance
Reduces lamp replacement costs
You can increase the line speed, thus, producing more products
Prevents down time
How does understanding my UV process help me
save time

?
By understanding your UV process, you can schedule your maintenance on time. When you understand your process, you'll be able to focus on the equipment that needs maintenance, giving you control when to conduct the maintenance it needs.
Understanding your UV process helps you avoid maintenance during your busy time!
Other benefits:
Maintenance is always scheduled, therefore, there will be no unexpected downtime
Reduced time figuring out what's wrong or what's not working in your process
You can plan a course of action on what to do when something fails because you are actively monitoring your process
How do I
improve production quality

by understanding my UV process?
In order to maintain and improve the quality of the curing process and the cured products, UV oven performance must be constantly monitored. Several factors affect cure performance:
Lamp (ageing, dirty)
Reflectors (discolouration, dirty, wrong position)
Line speed (higher line speed)
Thickness of curing material on the substrate
Type and colour of curing material (some colours require more UV light to cure)
Age of curing material
Type of substrate
UV lamp type
So how do you gain insights about these?
You need a tool to show you what happens inside your UV oven!
Information about your oven's power and energy
Individual lamps and/or individual UV bands
Graphical data of the measurements

You need graphs to be able to know how to correct a faulty oven. A logger without graphing will only tell you that oven is wrong but it gives you no clue as to what to do to correct it.
IS310 UV Logger
Reading of Power in Watts and Energy in Joules
Readings for each individual lamp in various ovens (up to 9 lamps!)
FREE data analysis software
Small as a credit card, it will be able to enter even the smallest openings!
Very low cost yet efficient!
Indication of percentage degradation per lamp
GRAPHICAL DATA: Has information on

Vertical and horizontal focus
Reflector quality
Lamp current/ageing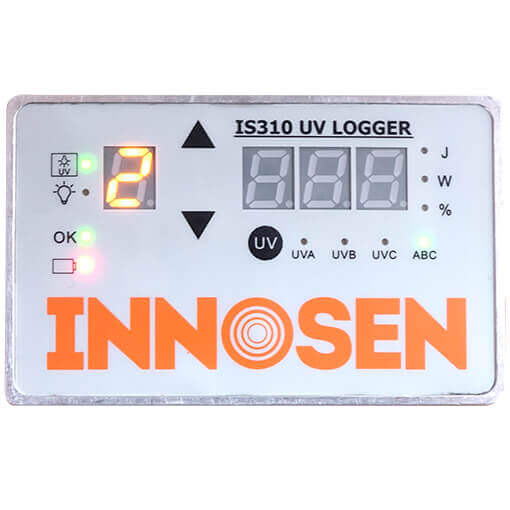 Spain
Romà Piera i Arcal, 8
08330 Premià de Mar (Barcelona)
Spain
Main Multilanguage Tel:
+34 937 549 526
Email: [email protected]
Hong Kong
11th Floor Dah Sing Life Building
99 Des Voeux Road Central
Hong Kong
Tel: +852 2127 0699
Philippines
808 Citystate Centre Building
709 Shaw Boulevard
1600 Pasig City
Philippines
Tel: +63 2 8696 6965 /
+63 2 8696 6978
USA
7691 N.Overland Trail
80524 Fort Collins
Colorado
USA
Tel: +1 970 305 8721