Alphanumeric Displays
90-9002-G
clear, detailed, accurate, and line-specific information on machine status
For improved process control and timely diagnosis of potentially disastrous problems
Providing operators with detailed fault information and intelligent restart instructions improves their understanding and response to machine faults. By utilizing the activity log—a date and time stamped record of the last 800 selected message triggers, or on a removable SD card—maintenance personnel are able to construct a history of machine performance over a given period of time. The 90G series alphanumeric display enables rapid analysis and diagnosis of intermittent machine problems.
A multi-featured unit costing no more than a regular low spec display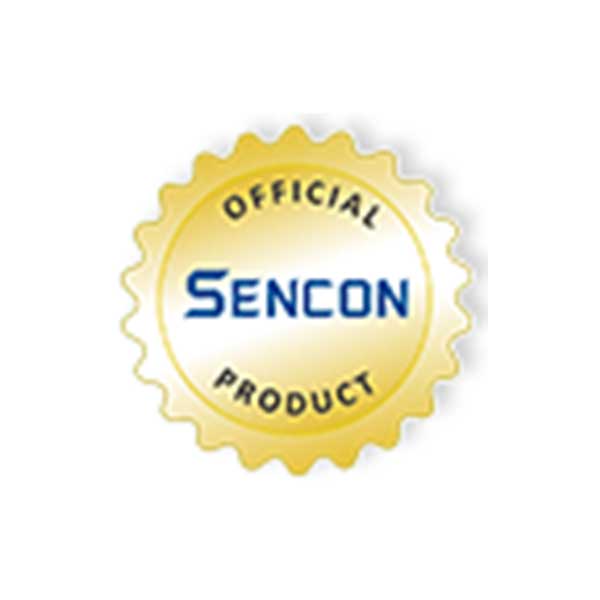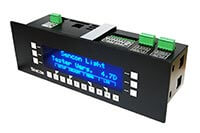 Best value for money
Data logging
Real time clock
Built-in keypad
Removable SD card for easy data logging and transfer
Optically isolated inputs
Keyboard port
Onboard editor
Nonvolatile memory
Auto strobe message trigger
Outputs for indicator lamps (upcoming software upgrade)
3 message sets (upcoming software upgrade)
Easy Data Logging and Sharing
The 90G series is equipped with an industry standard SD card slot. An SD card can be used to store the activity log, which can also be read and reviewed on a remote PC. The SD card can also be used to distribute and transfer messages and status files to internal memory on
different units, and to carry out firmware flash updates.
Up to 250 variables of 10 characters each can be stored, integrated into messages and independently controlled, thus eliminating some of the panel meters that would otherwise be required on the control console.
An on-board editor prompts the user through the message editing process using a RS232 terminal. Parameters such as baud rates and parallel port features can be set via a simple menu using front panel push buttons.
Fully Backwards Compatible
The serial port retains the same connector pin-outs, voltage specifications, and commands as on previous models. All the serial port commands you have painstakingly created in your PLC will still work exactly the same with the new display. The existing programming keypads connect to the new display using the same ribbon cable, and performs the same functions.
Text for messages and configuration setup are saved in internal, nonvolatile memory so that messages and configuration data cannot be lost if the battery becomes discharged or is removed. The onboard battery is still used to power the Real Time Clock.
The built-in keypad allows examination of the activity log. The operator can analyze data based on message type, date, time or on the number of events. Alternatively they can simply scroll through all the messages.
Spanien
Romà Piera i Arcal, 8
08330 Premià de Mar (Barcelona)
Spanien
Mehrsprachige Hauptrufnummer:
+34 937 549 526
Alternative Direktrufnummern:
Français: +33 1 76 64 12 87
English: +44 1905 887845
Fax: +34 937 549 687
Hong Kong
11th Floor Dah Sing Life Building
99 Des Voeux Road Central
Hong Kong
Tel: +852 2127 0699
Philippinen
808 Citystate Centre Building
709 Shaw Boulevard
1600 Pasig City
Philippinen
Tel: +63 2 696 6965
Fax: +63 2 696 6159
Vereinigte Staaten von Amerika
7691 N.Overland Trail
80524 Fort Collins
Colorado
USA
Tel: +1 970 237 5046
© 2018 Innosen. Alle Rechte vorbehalten.