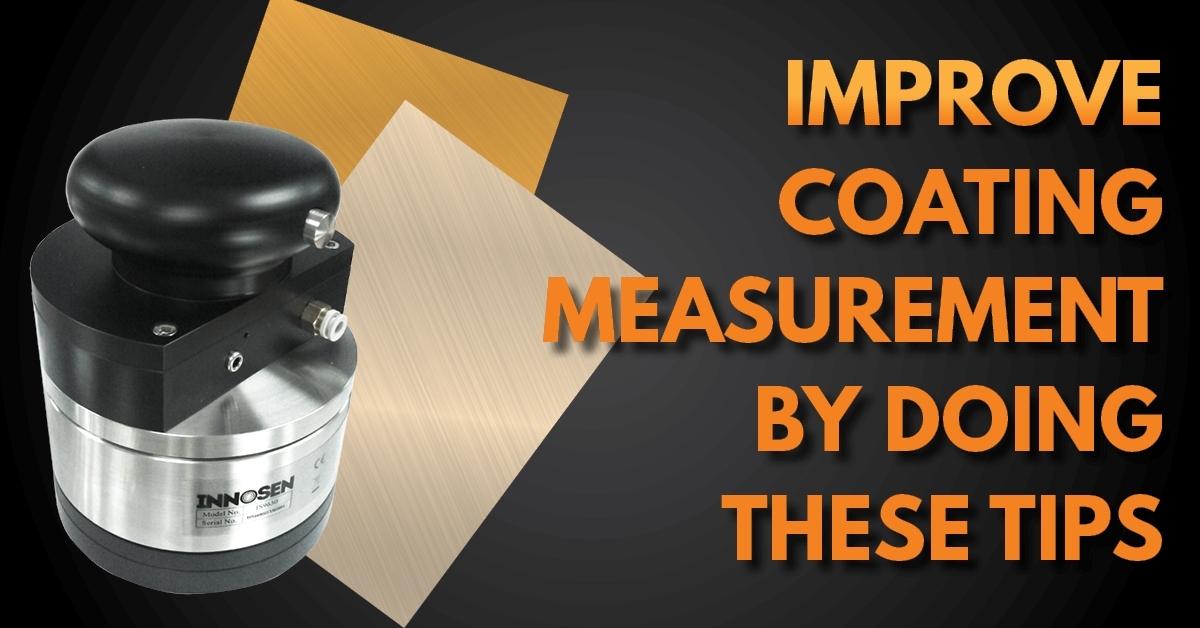 7 Ways to Improve Your Coating Measurement Process
by Niña Muñoz
published: February 8, 2021
Check and replace probe tips regularly. Depending on use, every 4 to 6 weeks, or sooner if a lot of tests are being done.
If using a Hoverprobe, park it at a specified corner of the test bed and ensure that it rests on a similar material to the specimen under test i.e, a square, flat, coated, sheet. This helps the tip to settle in a steady state. Never park the Hoverprobe on a cloth or a mouse mat.
3. REMOVE stray capacitance. You may do so by: connecting the crocodile clips to the specimen under test then zero the probe to re-calibrate to your lacquer standard. Refer to the gauge user manual for instructions on how to carry out these functions. If the size of the test price changes, it is advisable to remove stray capacitance again.
Make sure the cables and connections are always in good condition with the cables not coiled.  You should do this to minimize stray capacitance build up.
Clean the probe tip of the Hoverprobe everyday by wiping with a dry, lint free cloth. Alternatively, place a sheet of clean plain white paper between the calipers or under the Hoverprobe, and pull it out by hand. These methods ensure good tip contact to the test piece.
Do not miss your annual calibrations. This gives Innosen the opportunity to check in on your gauge to ensure your equipment performs at peak capability at all times.
Use a filter in-line with the air supply to protect the Hoverprobe air vents from being blocked by particles. NEVER drill the holes in the Hoverprobe to make them bigger. This will permanently ruin your probe beyond economic repair.
Hoverprobe IS9650
Test coating thickness on flat sheets with world class R&R.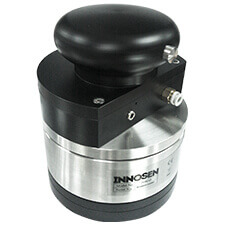 Spain
Romà Piera i Arcal, 8
08330 Premià de Mar (Barcelona)
Spain
Main Multilanguage Tel:
+34 937 549 526
Email: [email protected]
Hong Kong
11th Floor Dah Sing Life Building
99 Des Voeux Road Central
Hong Kong
Tel: +852 2127 0699
Philippines
808 Citystate Centre Building
709 Shaw Boulevard
1600 Pasig City
Philippines
Tel: +63 2 8696 6965 /
+63 2 8696 6978
USA
7691 N.Overland Trail
80524 Fort Collins
Colorado
USA
Tel: +1 970 305 8721
© 2023 Innosen. All Rights Reserve.